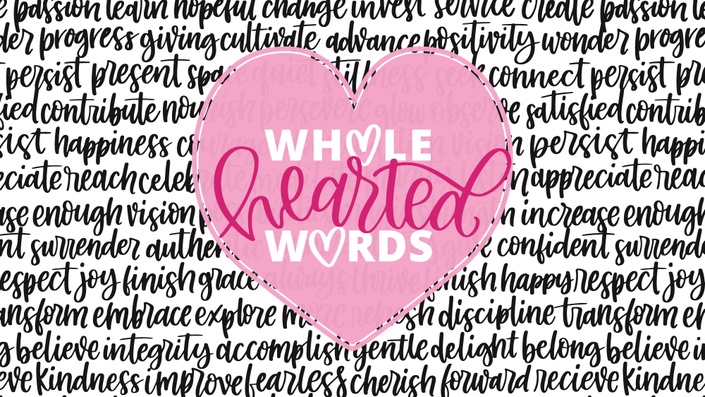 Whole Hearted Words 2022
The Wholehearted Approach to Choosing, Loving, and Living Your Word of the Year!
Are you ready to pick a word of the year that will ACTUALLY stick with you and make a difference in your life?
Are you ready to start 2022 with real HOPE and INTENTION?
I'm sure you have heard all about choosing a word of the year, maybe you've tried in years past - but do you find yourself thinking, how can a single word actually make a real difference in my life???

Can you imagine how it would feel to get to the end of 2022 with zero frustration or shame over broken resolutions? Can you imagine feeling nothing but pride and gratitude because you set yourself up for the kind of personal growth that can shift and grow, and handle whatever life throws at you??
THAT is the beauty of choosing a truly wholehearted word of the year!

JOIN US FOR THE 2022 SESSION OF: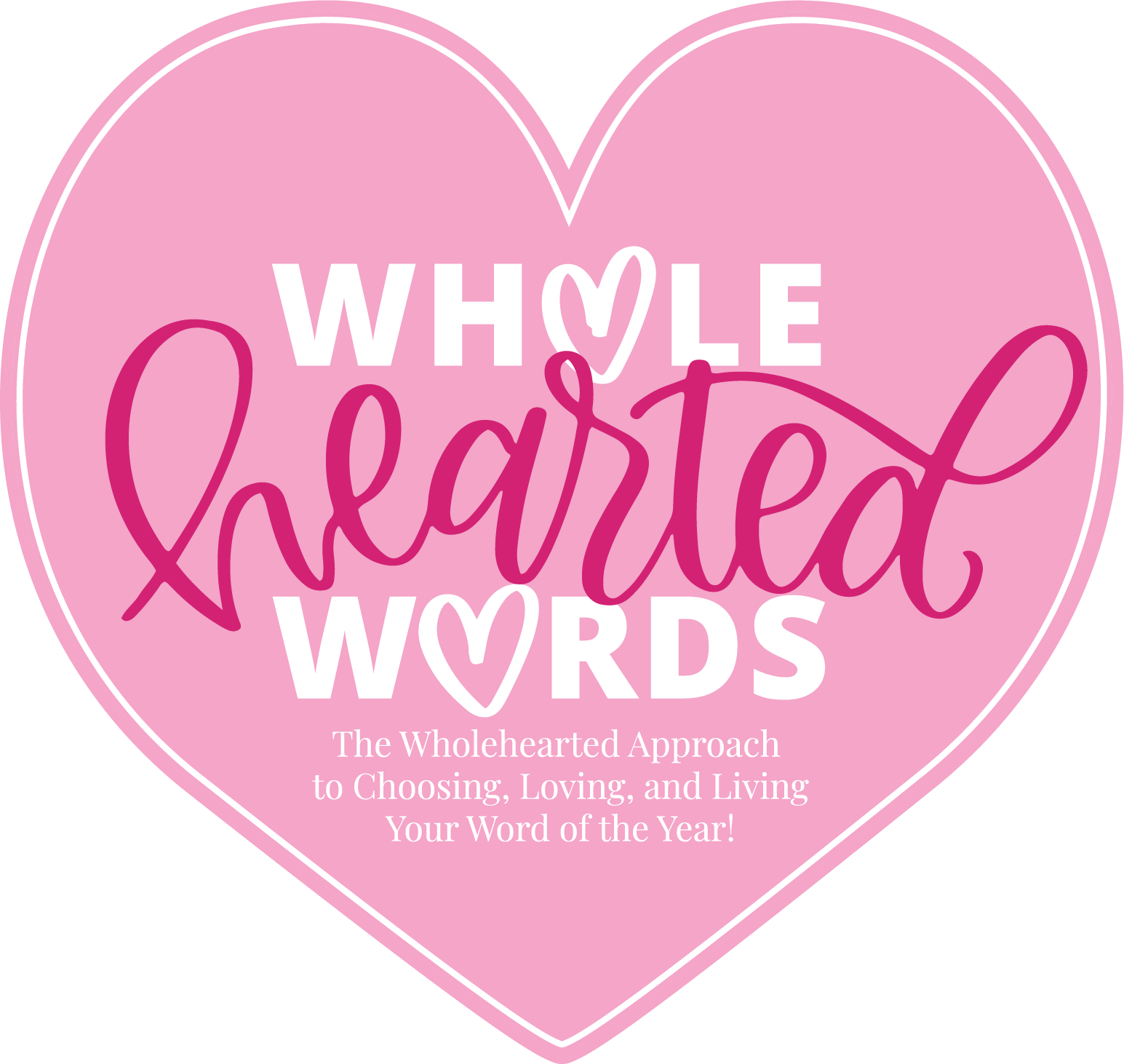 Unlike that online word of the year quiz you found, or the list you downloaded somewhere to pick a pretty word from, Whole Hearted Words walks you through how to really pick a word of the year that is actually going to work for YOU!
PLUS Whole Hearted Words is going to teach you exactly how to use your word to make a difference in your life.
ALL. YEAR. LONG.
FIND a word of the year that you love; use my 4 step plan to dig deep and find that one PERFECT word that will serve you through the entire year!
SET yourself up for success with activities that will help you get clear on your intentions!
GET COZY with your word using our specially designed activities, worksheets, and journal prompts - all created to help you get up close and personal with your word!
LIVE out your word, day after day, week after week, month after month using the special word date formula that will make a real difference on your experience with your word.
CELEBRATE! The Whole Hearted Word course will take you ALL of the way through this upcoming year, including a special Celebration module that will go live at the end of November!
Your purchase of Whole Hearted Word 2022 includes these amazing bonuses:
WORD WEEK - An Interactive Week to Support You in Choosing Your Word
This experience includes daily lessons to help guide you in finding your word, along with real-time guidance and Q+A with Shawna inside of our community!
Offered both the week of December 12th AND the week of January 10th!
Word week will also include PRIZE drawings for our participants!
A Free Community for Support
Hosted on Facebook and free for everyone who joins us for Whole Hearted words!
Includes LIVE daily Q and A's during both of our Word Weeks.
Monthly check-ins to keep you connecting with your word all year long.
Quarterly word chats over Zoom where we can connect with our word friends and share about what we are learning from our words throughout the year! (Zoom call links will also be shared via email)
The support of a fun community because everything is better with friends!
The Whole Hearted Words Email Sequence
Get all of the check-ins above from the privacy of your own inbox!
FREE PRINTABLES
Our starter printables will be released the first week in December, followed by...
MONTHLY PRINTABLES!!! New this year - every month new printables will release - free to everyone enrolled in Whole Hearted Words 2022!
Coming before word week begins and made especially to fit in your printed digital workbook OR in our Whole Hearted Words book!
PLUS the full PDF Downloadable Whole Hearted Words Workbook!
Check out our printables from last year: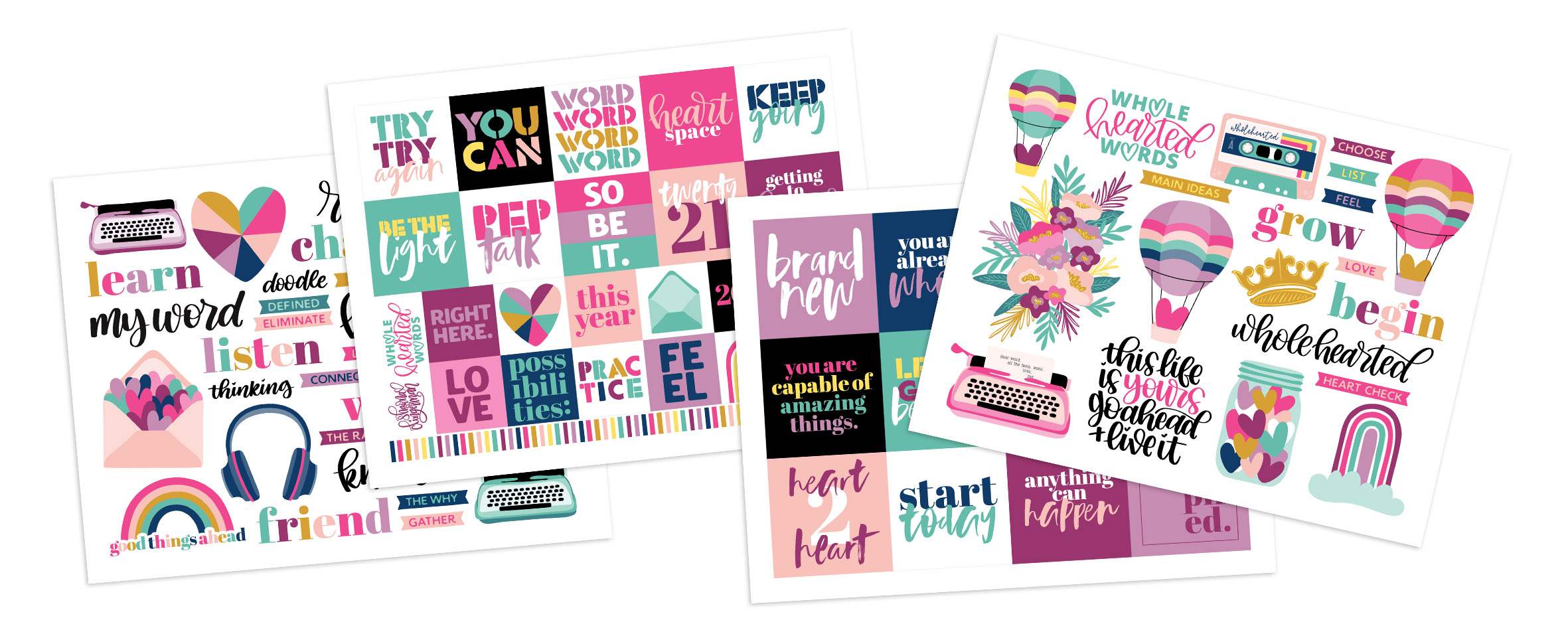 There is SO MUCH inside of Whole Hearted words, you are not going to believe it!
Here's what we will cover in our Whole Hearted Words Course:
All about Words of the Year
Words vs Resolutions
Why Words Matter
What a Whole Hearted Word can mean for you
Choosing Your Word

Look inside, gather, connect, and feel: A guided 4 step process to choosing your Whole Hearted word.
BONUS: The big giant list of words
Getting to Know Your Word
Word Declaration printable
10 unique ways to get to know your word
Word Journaling Prompts
BONUS - Write a letter to your word
BONUS - Word of the Year Vision Board video lesson
Living Out Your Word All Year Long
How to stay connected to your word of the year
Letting your word grow with you
Word Dates for connecting with your word all year long
Word Date printables for every month of the year!
Celebrating a Year With Your Word
How to commemorate a year spent with your year
BONUS: Your Word in Review
BONUS: Write a Thank You Letter to Your Word

Whole Hearted Words is a Year-Long Course - rolling out starting in December of 2021, with the final module release in November 2022!
Here is our Whole Hearted Words Timeline for 2022:
Friday, December 10th: Invites will go out to our special Whole Hearted Words community on Facebook!
Sunday, December 12th: Our first WORD WEEK KICKS OFF - Our first word week email goes out and Word Week begins in our Community - and here in our classroom. The Choose Your Word lessons will go live with a new lesson releasing each day. Watch your inbox for emails and check our Community for daily LIVE Q and A's!
Friday, December 17th: CHOOSE YOUR WORD DAY! Also, the Getting to Know Your Word and the Living Your Word modules will go live to give you tools for living your word out all year long!
January 10-14th, 2022: This week we will run a SECOND WORD WEEK

- this gives anyone who wasn't available or ready in December the opportunity to choose your word as part of our community!

On the First of EVERY MONTH: *New this year*, each and every month there will be a NEW PRINTABLE for you to download! These printables will give you some fun extra incentive to document your journey with your word of the year all year long!
November 2022: We did it! Our special wrap-up module will be going live late this month!
"Sweet Shawna! I can't thank you enough for sharing your process! I honestly can't believe how deep this went for me. I'm looking forward to living it out and I can't wait to do this again next year."
- Kimberly, 2021 Whole Hearted Word: Finish
"I just wanna scream THANK YOU Shawna for this amazing book! I am all out my element and comfort zone! May I add that I AM LOVING IT TOO! I have fallen in love with my word!"
- Justice, 2021 Whole Hearted Word: Pace
"This process was so enlightening! I have done word of the year for 5 years now, but this process really helped me know what word was meant for me, rather than me trying to fit the word I chose. Thank you!!!"
- Erica, 2021 Whole Hearted Word: Create
Your Instructor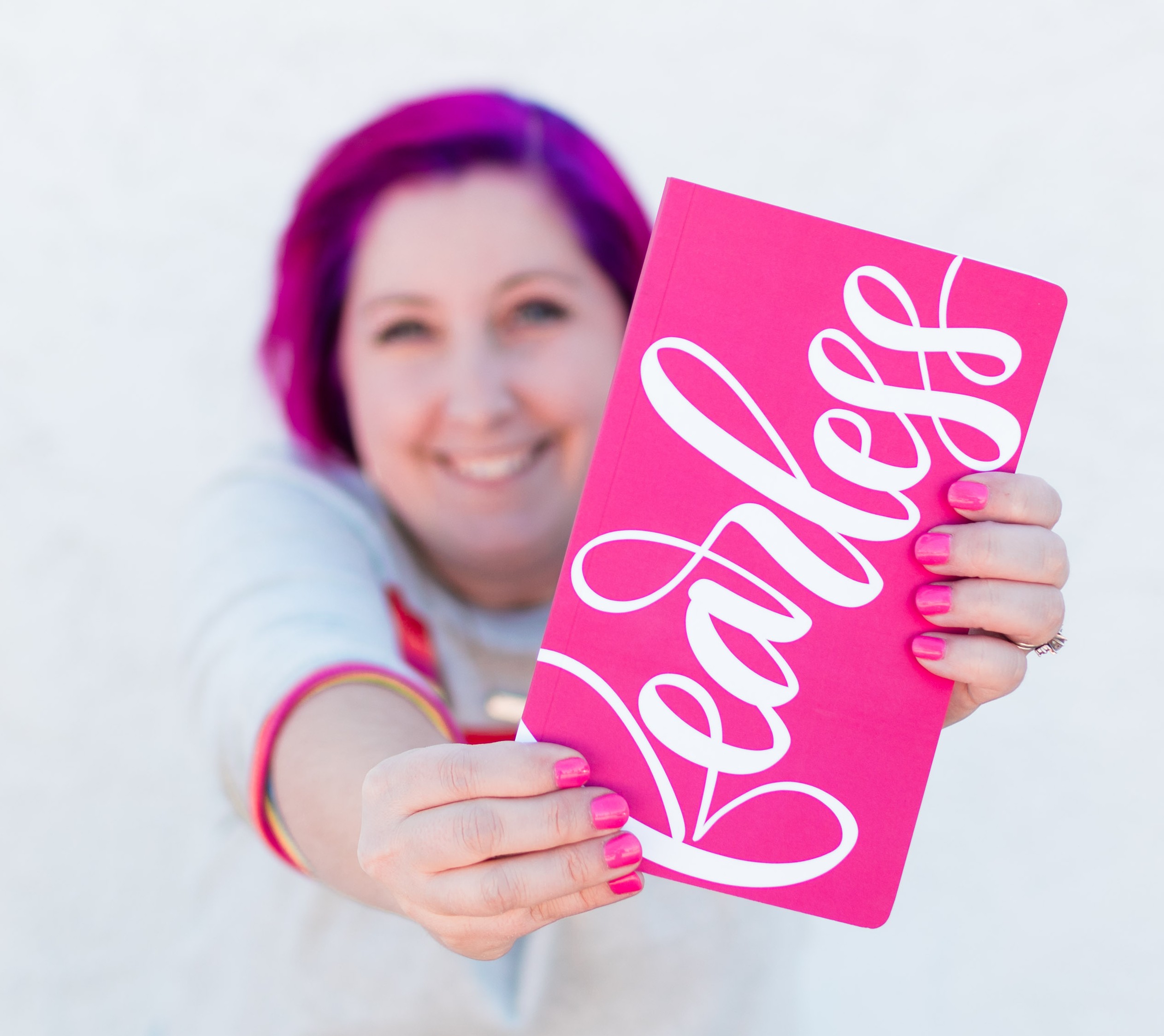 Hi, I'm Shawna!!!
I am the creator of "Fearless Art," an 8 week online workshop where I help creative souls like you get comfortable in your skin as an artist AND how to make a living doing the work you LOVE.

I have 15 plus years experience creating art for companies like Illustrated Faith, American Crafts, Photoplay Paper, Paper House Productions and other major craft companies who have put my work into production and on the shelves of stores across the globe!
My biggest passion is mentoring and teaching creatives how to create from a confident, authentic place!
I believe the world needs brave artists with a passion for creating from a place of HEART. Let me show you how!

❤ Shawna
Frequently Asked Questions
When does the course start and finish?
This course is set up to take you through a year with your words! The content begins rolling out at the start of January and the last lesson will go live at the end of November!
How long do I have access to the course?
How does lifetime access sound? After enrolling, you have unlimited access to this course for as long as you like - across any and all devices you own.
What if I am unhappy with the course?
We would never want you to be unhappy! If you are unsatisfied with your purchase, contact us in the first 30 days and we will give you a full refund.
A final note from Shawna:
Choosing a word of the year has really been one of the most life-changing practices for me. Having a word to focus on and challenge yourself with for an entire year gives you so much opportunity to move away from the "pass/fail" sense of resolutions and instead it offers you the type of goal and vision that can truly evolve with you.
After the past few years, we all know the way the unexpected can hit, and I can tell you without a shadow of a doubt that my word of the year has given me more flexibility, more encouragement, and more hope than any other new years practice I've ever started.
I still carry with me the things I've learned with each word I've chosen. Every year and every word has empowered me for the next. They all have become friends to me, I really can't imagine entering a future year without picking a new word to focus on!

I truly hope you will join me on this journey! Your word is waiting for you! Let me help you find it, and then LIVE it!
I can't wait to get started!
❤ Shawna